About Sumiyoshi Taisha
One of Japan's most renowned shrines, Sumiyoshi Taisha is the head of approximately 2,300 Sumiyoshi shrines throughout Japan.
At the beginning of each year, more than 2 million worshippers visit the shrine to pray for health
and prosperity in the coming year.
Encompassed by natural beauty, the shrine grounds overflow with spiritual spots offering a profound sense of history,
such as the Sorihashi arched bridge (Taikobashi) - an emblem of Sumiyoshi Taisha - sacred trees over 1,000 years old,
numerous cultural properties, and the main shrine hall, which is a designated national treasure.
Shrine Map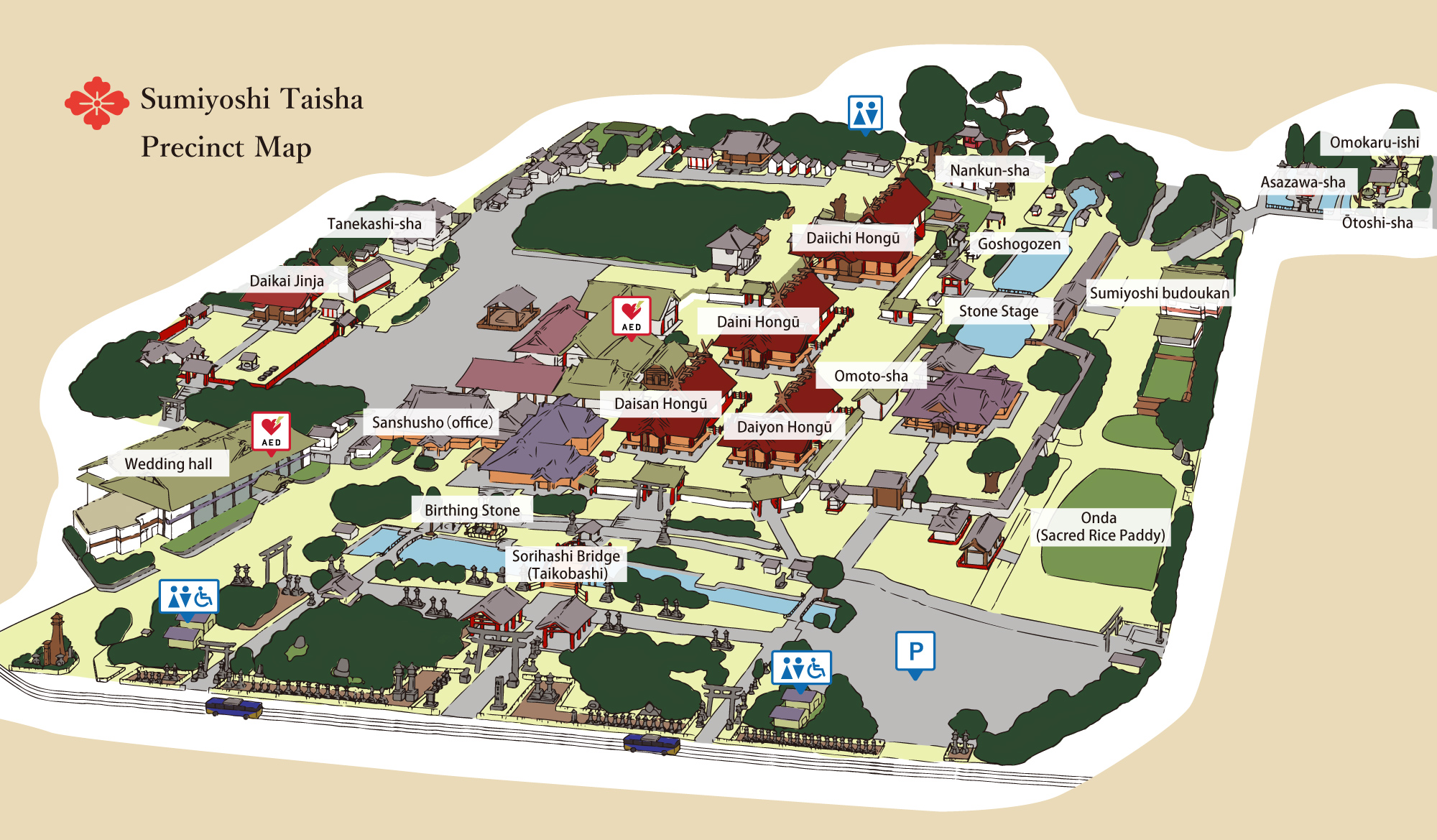 Honden

Nankun-sha

Sorihashi Bridge

Tanekashi-sha

Omoto-sha

Goshogozen

Omokaruishi
Location
2-9-89
Sumiyoshi, Sumiyoshi-ku, Osaka 558-0045
TEL : +81-6-6672-0753